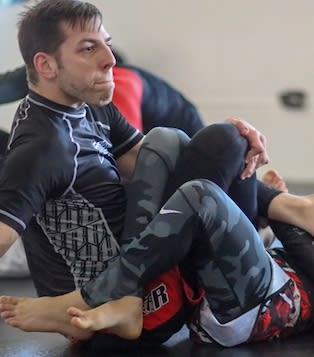 Steve White
Steve has been training since 2009 and holds a black belt under Professor Luigi Mondelli,
4th degree
ATT Black Belt. Steve is a wealth of information on Jiu-Jitsu and enjoys the challenge of competing in tournaments. When not on the mats, Steve works as a high school Special Education teacher and holds a Master's in Autism Spectrum Disorder. Steve teaches our gi
and and
no gi Jiu-Jitsu classes.