Great ju jujitsu and muay thai gym. Instructors are awesome and truly want to you improve your skills. I feel like my skills and overall game improve every time i train here and look forward to what i will accomplish in the future!

I've been going to Radius for about 4 months now. The quality of instruction and sense of community is something that brings me back and can't be replicated easily. I would highly recommend checking this place out if you're interested in BJJ, Muy Thai, MMA or if you're just trying to figure out something new and exciting to do. No egos here, just drilling and rolling.

I began my BJJ journey 6 months ago from today. Despite having no prior MMA or wrestling experience, the instructors at this gym have shaped me into a warrior.
Every class is a new experience. It begins with a technical session that leads you through a set of small moves to create one large strategy, with every step broken into digestible bites.
Classes aren't too big and you'll constantly receive the one on one attention you need to succeed. Your fellow classmates are pretty chill and easy going but provide the knowledge and strength to push you past your limits.
Whether you're looking for a fun environment to lose weight, trying a new hobby or you're trying to seriously compete, you'll find all those things and more at this gym.
The Muy Thai classes are pretty awesome too.

Something here for the whole family, but the kids classes are one of the best deals in Fairfield. No expensive monthly belt promotions, just knowledgeable and friendly teachers creating a fun environment. My daughter loves the karate/Jiu-Jitsu classes. She's learning self defense and gaining confidence. The newest addition is the kids Muay Thai class, which my son started taking. Tom is such a positive, energetic teacher and I doubt you could find anyone more knowledgeable about the history and practice of Muay Thai. If you're looking for a martial arts program for kids, this is the place, but don't let the kids have all the fun. My husband started taking the adult Jiu-Jitsu classes a year ago, and about 4 months in I decided to give Radius a try. I've always exercised in some form, but I had put on weight after having kids that never seemed to go away. I was in an exercise rut. I started with the conditioning classes. Short cardio classes, with different exercises every week. It was easy to fit into my schedule. A few months after that I tried a Jiu-Jitsu class and I was hooked. I never thought I would be in great shape again, never thought I would love exercise, but here I am. I've lost a lot of weight, gained a lot of muscle, which is all great, but I'm also really having fun and learning a lot.

Radius Martial Arts is the place to be if you want to learn the art of jiu jitsu. Travis, Kurt, and Steve are highly experienced and provide a fun and friendly environment to learn. The second I walked in the door to start training here a couple of months ago, I was treated like family and felt welcomed right away. There is a team like environment where every member is there to improve and make each other better. I would highly recommend Radius to anyone.
Radius is great gym filled with great people. Professional and engaging instructors share their knowledge of Jiu Jitsu, nogi grappling and Muay Thai with one of the best groups of students I have trained with. I spent years travelling the world training with the best in Asia, Latin America and Europe. Having settled in this area, I feel incredibly lucky to be able to call Radius my gym and the Radius family, my family.

Travis and Steve have taught me so much in the 9 months that I trained at Radius. They provide a friendly atmosphere that makes learning a tough sport, fun and easy going. Thank you guys for everything

I wanted to return to jiu-jitsu after an 8 year lay off and had no clue where to train. I looked up radius and left an email to inquire. Travis(owner) shot me a text and welcomed me to come whenever and try a free class. I went in March and it was awesome. Everyone welcomed me and were very respectful to the fact I hadn't rolled in some time. After the class I told Travis I probably couldn't sign up until the summer bc we were in the middle of moving. He was super cool and said come whenever, no rush. I ended up signing up fully in August for jiu-jitsu and Muay Thai and couldn't be happier. The instructors are very knowledgeable(all jiu-jitsu classes are taught by at least one if not two blackbelts!!) and the Thai class has two incredible, detail oriented, guys coaching as well. I loved the school so much I signed my son up and he feel in love and goes 4x a week!! If you're thinking about trying it out, come by and enjoy!!
Ps. If you've been doing jiu jitsu a while come in because the class is so diverse in belt rankings making it an awesome place to learn! No egos just good rolls!

I gave this martial arts academy a try because I wanted an activity I can finally stick with to reach my weight loss goal & I could just tell I would love coming to such a great fun environment. The instructors are awesome here. So shout out to you all : Travis, Steve, Kurt , Josh & Tom. Big Thank You for taking me in and guiding me since I step through the door. Can't wait to keep learning more.

This school is welcoming and made me feel comfortable. The atmosphere is social. The instruction during class is a balance of fun, and seriousness. I really appreciate that the professors care about the students, and make efforts to ensure that the students understand the Jiu Jitsu. There are some great guys to roll with who left me dripping with sweat! I recommend training here 100% - from a grateful blue belt

Radius is truly a special place to be apart of. Every instructor here is a wealth of knowledge who cares about the growth/safety of their students. They practice what they preach and are on the mats training as well. That sets an example for all of us: hard work, mutual growth, and leaving ones ego at the door. The students, who have in many ways become my extended family, are kind and hard working. Travis the owner/Instructor is very professional and an all around great dude. Im honored to be part of this Academy and humbled to be training with such talented, kind-spirited warriors. Those of you out there looking to become the best version of yourself, come here. You won't regret it.

I have been training at Radius for a few weeks now, and it has been nothing short of an amazing experience. I had made arrangements to stop in and talk with Travis, the owner, about the details of the available classes and membership, my main interest being Jiu Jitsu. He was very accommodating and offered me a free trial class. At 38 years old and married with two kids, I was looking for something that would be challenging and rewarding on a personal level. Something that could revitalize my self discipline and carry over into my parenting, my home life, and even my work life.
The instructors here are truly remarkable. Their natural ability to teach, coupled with a depth of detail and attentiveness, make each class feel beneficial and engaging. It is clear the tactics of these teachings have had a positive effect on the group of men and women who train there, as I have felt a great deal of patience and welcoming from everyone I have met. There is also plenty of talent on the mats to challenge the more experienced individual who may be looking for a new place to train. After only a short time at Radius, I know this is just where I want to be.

I am two years into my association with radius martial arts. I am a good deal older than any of the other students at radius. In fact, my last wrestling competition was more than 50 years ago. I'm in my 70s now. This is an activity which is easily - readily adaptable to any ability or age. My fitness level is dramatically improved. I highly recommend radius. The atmosphere is caring yet challenging. The staff is excellent! The other students and myself have become family.

I recently started training at Radius and I must say that everyone has been extremely welcoming and helpful. When I made the decision that I wanted to learn BJJ for self defense and to get fit I began trying out different schools. After speaking with the owner Travis and trying a class here the decision was easy. The instructors are very knowledgeable, no long term contracts or expensive start up fees. It's a perfect place for a beginner like me or an advance person looking for a new school to advance their skills. I highly recommend Radius Martial Arts Academy!

Radius Martial arts is a great place to have fun and learn self defense. While learning to protect yourself you are enjoying your time and making new friends daily. I have only been there for about 3 months and all I could say is I have been having a blast and I have gotten a lot stronger. I highly recommend coming to Radius and giving it a shot!
The first time I stepped onto the mats I felt so welcomed by everyone. The owners and the teachers here are experienced and super friendly, making it so comfortable to transition to a new school. I highly recommend this gym to start or continue your martial arts journey.

I started training at Radius almost a year ago. I tried a few different places for Muay Thai but wasn't happy with my options. Then I found Radius. I was immediately impressed with the professionalism, the quality of instruction, and the sense of community. I started training BJJ and have been addicted since. Radius is such a welcoming place and it's one of the best workouts I've ever had. Plus it's a ton of fun. Come train!

I started training in Brazilian Jiu-Jitsu at Radius shortly after my 41st birthday in January. I've spent my life forcing myself to exercise, never quite finding anything that I enjoyed or could stick with. I had never studied a martial art before and so I decided to give it a try. I took some trial classes at a few different schools, but after my trial class at Radius, the decision was easy.
I now train 2-3 times a week. The instructors are friendly, patient and extremely knowledgeable. The other students are great as well. I always feel comfortable asking questions because I know that everyone is willing to help. This makes for an amazing and safe learning environment. Radius Martial Arts Academy is a real community. Being part of that community has changed my life for the better.

The school is lead by tenured experts in the art of jiu-jitsu that offer A friendly and welcoming environment. Consistently challenged and pushed.. you better be ready to work... there is no laying down on these mats. Would recommend to any skill level
I am more than impressed with Radius. I recommend that anyone considering training in martial arts go to Radius as soon as they can, they'll regret waiting! The instructors are incredibly friendly with a wide breadth of knowledge in martial arts. The personable instructors make the environment extremely welcoming to newcomers like myself, and this great attitude extends to the students as well. All of the students are respectful of one another, regardless of skill level, which creates instant camaraderie in the class.
I am more than satisfied to attend classes at Radius and look forward to training there for a long time. Even as a newbie in BJJ, I feel comfortable in class and rolling with any of the instructors or students. I could not be happier with joining Radius Martial Arts!
Great group of people to train with. Been training for about 5 months now and really enjoy hitting the mats! No pressure, everyone is there to improve!

I go to university in Scotland (although I live in Fairfield county), and was looking to get started with some Muay Thai over the summer before heading back for my next semester. I had really no prior experience in martial arts, and wasn't sure what to expect from Radius--although for context, I struggle a lot with an anxiety disorder, so motivating myself to actually step through the door and participate in whatever lay beyond was pretty difficult for me. I could not be gladder that I made that push. Radius is a very personable, low-key, nonjudgemental environment; but at the same time the trainers there are passionate about what they do, and sincerely want you to feel safe and improve. No matter your gender identity, body type, or level of experience, both the trainers and regular attendees will go out of their way to accommodate you. If you're new to the martial arts scene and want to rest assured that the gym you join will be a good community, reasonably priced, responsible, caring, and trustworthy, Radius should be your go-to.

Excellent instruction and a welcoming environment! Gi, no gi, Muay Thai, mma, day or night classes Radius has the perfect schedule to fit everyone's bjj needs.

Lots of great people here and top-notch instruction for ALL ages and levels in experience.

The friendly instructors promote an inclusive environment for everyone to learn and to improve their BJJ skills.
This academy has been amazing! My son is only 14 and has been with them for over a year. It has taught him so much about discipline, honesty and friendship. The owners, Travis and lisa are so accommodating and encouraging every step of the way. My son is the youngest boy in the group but considers this group such good friends. He is at every class 5 days a week. His eating habits and respect has changed dramatically. Love it here.
Ok so I am somewhat of a nerdy type that has wanted to learn every martial art that I possibly can! Although my background is all stand up fighting and I have actively avoided any kind of grappling, I decided to try Brazilian Jiu-Jitsu at Radius Martial Arts. I cannot tell you how comfortable I feel training with Sensei Travis (owner and black belt) and Sensei Steve in BJJ both gi and no-gi respectively. Everyone is very patient and accommodating and I do not just mean the instructors. Some of the other more advanced students are very eager to help you and I gotta say that really helps to learn an art that I do not consider easy. In addition, I have decided to advance my learning of Muay Thai and Coach Josh is a great instructor that will help you with all things Muay Thai! I also happen to train in Wing Chun Kung Fu which is also offered here and Sifu De San Ti is a great instructor. For those of you who have always wanted to "try out" martial arts, I can only say that this place is amazing, very very affordable and you really should try it out!
I spent years at Radius Martial Arts training Brazilian Jiu-Jitsu with some of the best teammates I could ask for, including Travis, who is now the owner. It's not hard to find a martial arts school that has an owner with a black belt or even a decorated competitive past, but it IS hard to find an owner that cares about his students as much as Travis does.
Radius is a welcoming environment. It's not the size of a warehouse like a UFC gym might be, and it doesn't try to be all things for all people. It's a martial arts school that prides itself on honor, discipline, respect, and of course, hard work.
Old or young, tall or short, man or woman, it doesn't matter. Radius has programs that fit your needs and your schedule. That's the great thing about martial arts (and BJJ specifically, which I'm partial to)--it doesn't lend itself to one type of person or body style. It's for everyone.
If you're looking for a martial arts school in the Fairfield County area that will welcome you with open arms and focuses on disciplines that are effective and useful (and not just a money grab), then Radius is the place.
I really had a fantastic experience training here. Everyone was very respectful and friendly and i felt comfortable the whole time (even while training leg locks which i didnt do too much before). The balance of 10th planet no gi and bjj with the gi is really nice exposure. I also appreciate that the bjj classes didnt feel like bjj cross fit which is definitely fair considering that they offer fitness classes and muy thai as well! Personally im more of a relaxed and take it easy bjj guy so that aspect was such a relief for me. That being said the fitness classes before bjj that i watched at radius did look intense! Osssss
A very welcoming gym with passionate people that aren't afraid to do hard work. Encouraging and patient with newer students but able to bring an intense effort to those who are advanced. The coaches are a great mix of teaching and motivating.
Great facility with great instructors! Check em out.
Took a intro to 10th planet JJ the guys at Radius could not be more welcoming and helpful I can't wait to go back and cross train with them.
Great instruction in BJJ, Muay Thai and Submission Grappling. If you are serious about improving your life then join!!
The teachers and students make you want to keep coming back. The extra training that is offered with seminars and training with students from are affiliated schools is amazing. Please come join our family!
Everyone is welcomed regardless of level of experience. A real family atmosphere, wonderful teachers and friendly students.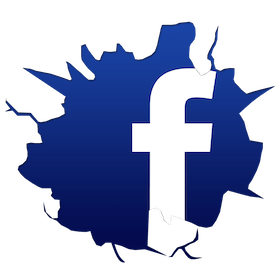 I've never been to a school with such knowledgeable instructors. It is an absolute gold mine being able to train with the guys and gals at radius. They've transformed my bjj game to a level i didn't think possible, and im extremely grateful for it. If you're looking for an intense but chill training enviornment I 200% recommend this school.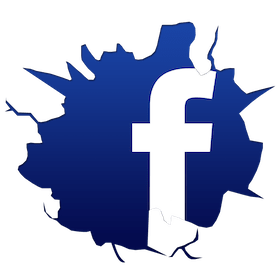 I am more than impressed with Radius. I recommend that anyone considering training in martial arts go to Radius as soon as they can, they'll regret waiting! The instructors are incredibly friendly with a wide breadth of knowledge in martial arts. The personable instructors make the environment extremely welcoming to newcomers like myself, and this great attitude extends to the students as well. All of the students are respectful of one another, regardless of skill level, which creates instant camaraderie in the class.
I am more than satisfied to attend classes at Radius and look forward to training there for a long time. Even as a newbie in BJJ, I feel comfortable in class and rolling with any of the instructors or students. I could not be happier with joining Radius Martial Arts!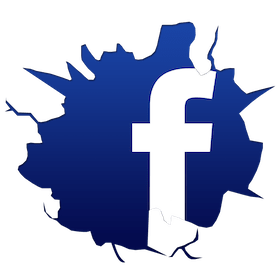 Great people great vibes, I would recommend this spot to anyone looking for solid training

Radius is a great martial arts school. Their instructors are top notch and very passionate about teaching. The members/students are friendly and humble on the mats. New students are always welcomed by the "veterans." Lastly, the owners are awesome people who are very reasonable in their business approach.

Truly the finest training facility in the area. Classes are taught with respect and professionalism. Environment is free from "Alpha" dominate personalities and narrow minded bullies. A true American Gym comprised of an extensive multi cultural mix of participants all with the same goal in mind. Equipment is clean and new, instructors are approachable and realistic in their expectations, and the owners are honest and positive. All those looking to succeed in cultivating a healthy lifestyle (for the mind, body, and soul) need not look any further than Radius Martial Arts Academy.

This club is awesome! My son is only 14 and has been a member for over a year. He has learned so much about discipline, friendship and respect. This group has welcomed my son and respect him as an equal. The owners, Travis and Lisa are so committed to making this club a place where people want to come. My son goes 5 days a week and considers this a second home. Thank you Radius!!!

This is an excellent Martial Arts Academy. My two sons (5 and 6) learned discipline, strength and balance within a wonderfully supportive environment. The sensei's are warm and also firm, and my boys and I felt completely comfortable. I highly recommend Radius to anyone looking for martial arts training for children or adults.
At Radius Martial Arts Academy you will find high level instruction in a variety of martial arts. This is the place to go if you are in the Fairfield area!