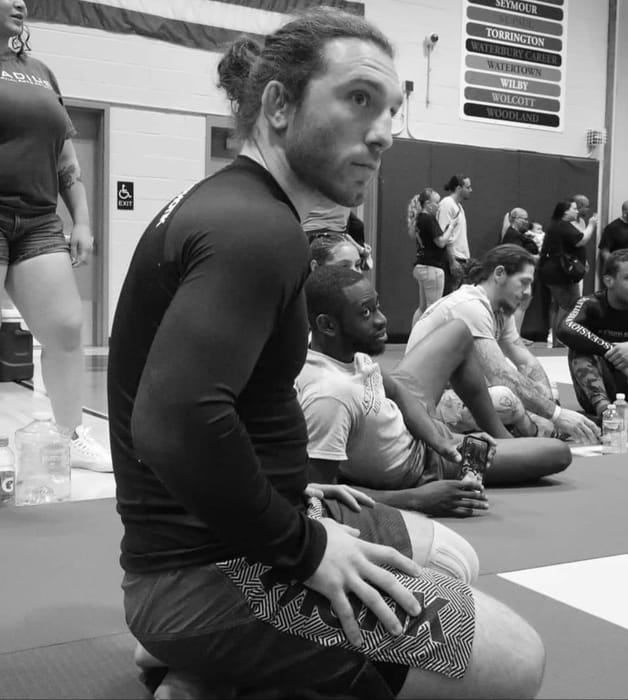 Kurt Chase Patrick
I started wrestling in 2003, my sophomore year of high school. I had no prior experience. In high school, I went on to win many tournaments, become captain of my wrestling team, place at the state tournament my junior year and compile a record of 101-22. I blew my shoulder out my senior year and was not able to wrestle in the postseason.
After graduating from high school and not going away to college I continued to coach at my alma matter Seymour High School until moving to Florida in 2014 where I became the head coach of Somerset Canyons wrestling team. It was here that I founded Blue Collar Wrestling Club. Between the schools and my club, I had the pleasure of coaching many excellent kids to conference titles, district titles, regional titles and many state placing medals.
I began studying and competing in BJJ after high school in 2006. I am currently a black belt under Rodrigo Mendes. I am an IBJJ champion and multiple time medalist along with many other tournament championships and medals.
I began my MMA career in 2011 relying heavily on my grappling roots. I was able to compile a 6-3 record and become the Cage Titans 135lb Champion. 5 of my 6 wins were via submission.